Bob Donnermeyer Safety Committee
Bob Donnermeyer

August 22, 1960 - June 4, 2021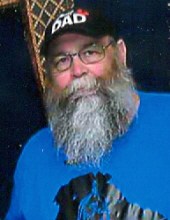 Bob Donnermeyer passed away suddenly on Friday, June 4, 2021 and will be sadly missed by his family and friends.
Bob joined GLEMS in 2012 and served as a Committee Member, Vice-Chair of Track 4 and enjoyed playing golf with his friends at the Don Sparks Memorial Golf Outing each year. Bob always focused on the safety of his team throughout his 35 years at Duke Energy and felt it was important to incorporate that into GLEMS. In 2015, a safety committee was formed and Bob presented the first Safety Moment to ensure the safety of all present at the school. As part of his safety moment, Bob went over evacuation plans, shelter in place, location of fire extinguishers and AED. He was also instrumental in GLEMS instituting knowledge capture of who at GLEMS is an AED and/or First Aid trained resource person.
While GLEMS has always made the safety of all attendees and participants the number one priority, when Bob joined the group, he brought additional emphasis and prospective to our safety agenda and strengthened our safety programs. We will always be a better school for
Bob's direction and help.
Bob Donnermeyer will be missed on the planning committee. In appreciation of Bob's efforts, the GLEMS Safety Committee has been renamed the Bob Donnermeyer GLEMS Safety Committee.